Prepare for Anything
The Versatility of Modular Shelters
The modular square shelter is designed to be a fallout shelter that feels as close to home as possible. It is not as strong as a round shelter and does not have a massive amount of underfloor storage as a round shelter, but it can be built out to look just like a normal home on the interior.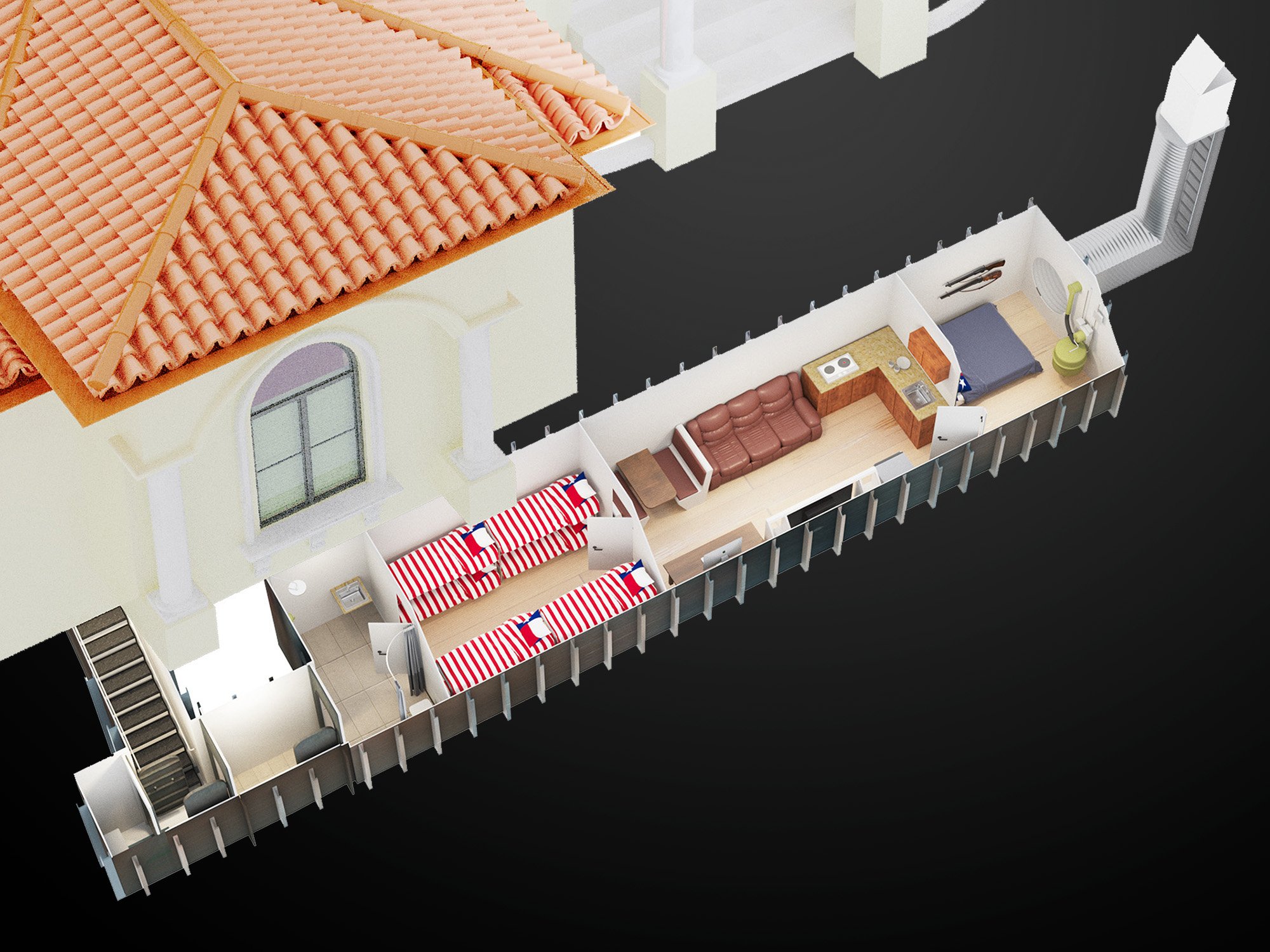 Fully Customizable
The Modular shelters we produce today feels more like a home than a bomb shelter, with luxurious interiors that have walk-in showers, master bedrooms, full kitchens, and living rooms, you would think they were New York apartments, not modern luxury bomb shelters.
Features & Benefits
Unlock Unparalleled Safety and Versatility
Multifunctionality
Can be used as a Tornado Shelter, Bomb Shelter, Fallout shelter, Gun safe and Wine Cellar.
Security
Provide a safe haven for your family during emergencies.
Durability
Built to withstand extreme weather conditions and potential threats.
Versatility
When not in use it serves as an extension of a living space and storage room.
Specifications
1/4 steel walls
Bulletproof Hatch
Exterior structural support
L shaped Entrance
Gas tight Doors
Mud Rooms and Decontamination Rooms
Sandblasted and coal-tar coating
Air Filtration System
Under the floor storage (optional)